Buy the perfect wedding gift for the happy couple – a tree!
When you give a tree, you're sharing a unique, personalised wedding present that's perfect for any couple who loves the environment.
Sarran Forest, France
Choose the perfect tree for the happy couple
Looking for a wedding gift that's completely unique for this special occasion? Choose from a selection of symbolic tree species.
3702
PackArticle
47
20%
FR
https://cdn.ecotree.green/img/articles/WEDDING.jpg
Wedding bundle
Bundle
varie_selon_essence
variable
https://ecotree.green/en/offres/pack/wedding-bundle
https://ecotree.green/en/offres/pack/wedding-bundle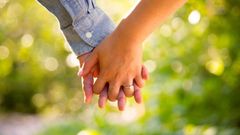 3963
Arbre
18
20%
FR
https://bocdn.ecotree.green/essence/0001/03/f8a6877b2887051a0576fcfcac134244c2810f73.jpeg
Red Cedar
Uneven-aged high forest
Launay Guen Forest
22
https://ecotree.green/en/offers/forest/launay-guen-forest
https://ecotree.green/en/offers/22-cotes-d-armor/launay-guen-forest/red-cedar/3963
3906
Arbre
18
20%
FR
https://bocdn.ecotree.green/essence/0001/04/77cfdea734cb4577a3619de6e6ba0db2e9e4a364.jpg
Checker tree
Uneven-aged high forest
Peyrat de Bellac Forest
87
https://ecotree.green/en/offers/forest/peyrat-de-bellac-forest
https://ecotree.green/en/offers/87-haute-vienne/peyrat-de-bellac-forest/checker-tree/3906
Haute-Vienne, Center of France
Give the gift of trees
wedding.testimonial_section.paragraph
What people say about their sustainable gifts
Want to give a wedding gift that's good for the planet this year? Our trees bring special meaning to happy marriages for years to come.
4.7
528 reviews


Estelle D.
Google Reviews – January 2022
"I gave a tree for my wedding anniversary. It was really appreciated and the website is very nice to use."

Jocelyne P.
Google Reviews – February 2023
"I thought a tree would make an original and natural gift – it was greatly appreciated! Excellent – highly recommended."
Gift cards: the best way to give trees
You can't take a tree to a wedding, but you can choose from our range of environmentally-friendly, personalised gift cards.
Common questions about giving a tree as a wedding gift
Thinking about buying a perfect wedding gift that's great for the environment and completely unique? Here are the answers to some common questions.
What makes a tree the perfect wedding gift?
When you're invited to a wedding, you want to make sure you take a personalised gift for the happy couple. Trees are an incredibly unique wedding gift, symbolic and show how much you care for the environment, as well as the bride and groom. When you see everyone else with the same old traditional gift ideas bought online or from the local store, you'll be sharing something truly original that they will never forget. A tree can also be the perfect gift for many other occasions, whether that's Valentine's Day, Christmas, Father's Day or Mother's Day, a birth and even to honor the memory of a loved one.
How can I see the tree that was given to me?
So you got a tree as a unique wedding gift? First of all, congratulations! Get started by claiming your gift and following the instructions to add it to a new online EcoTree account, or your current account if you already have one. You can then learn all about your tree's location, age and species, as well as the date we estimate the tree will be ready to cut. As your tree was a unique and personalised wedding gift, you will want to check out the amount of CO2 your tree has sequestered throughout its lifetime. You can find the GPS coordinates of the forest on Google or on the page dedicated to forests on our website. You can even visit our forests from April to October and see our trees in person.
Why does EcoTree plant trees?
We love forests and our mission is to plant trees as part of a sustainable approach to renew and protect forests. We have a team of foresters who care for our trees throughout their lifetime. Not only do we plant trees in new spaces, when older trees mature they are cut and used for quality timber and other trees are planted in their place, unless they grow back on their own. Foresters often favour natural regeneration, which just means trees that have grown naturally and without the help of us humans. There may be several reasons to plant trees, including that natural regeneration does not happen or because the climatic conditions are bad. Sometimes, trees are planted to modify the diversity of forest species, so they can adapt to climatic disturbances.
How does a tree show the happy couple I care about them on their wedding day?
There is a whole industry around wedding gifts and more often than not, it means happy couples end up getting the same old traditional presents. But while kitchen appliances, towels and crockery can be used and discarded in no time, trees are sustainable, meaningful and perfect for any couple who loves the natural world. In fact, when you give a tree you're choosing a highly personalised wedding gift too, as it will grow for years in EcoTree forests and come to symbolise the happy couple's relationship. You never know, they may one day want to visit an EcoTree forest to see their unique wedding gift in person. As they grow old together, their tree will mature over the years too!
Will the happy couple really want a tree to celebrate their wedding?
You bet they will! Relationships are all about growing together and changing over time and so are trees and forests. That means a tree is a brilliantly symbolic and meaningful wedding gift idea that will live long in the hearts of the bride and groom. And of course, as natural, living organisms, trees are a vital part of our natural environment and a great place to enjoy time together – maybe even on honeymoon! Did you know that forests are sometimes called the Earth's lungs? That's because they are essential to life as they provide the oxygen we breathe and rich soils that include nutrients essential for growing food. Over the course of a year, seasons change along with life in forests, which are home to fauna, flora and lots of wildlife. Of course, climate change is already having an impact on how we live, but people all over the world appreciate the important role trees will have in a sustainable future for life on Earth.
Why give an eco-friendly, unique wedding gift?
Every year, there are more people who decide to swap sending traditional wedding gifts for more eco-friendly alternatives. While trees may be a unique wedding gift idea, they are also sustainable, plastic-free and packed with meaning for the big day. We know from talking to EcoTree customers that climate change and more sustainable lifestyles are top of the priority list for many people. And when it comes to giving gifts for big occasions like a wedding, there is a desire to buy eco-friendly products that will pass the test of time. People love unique, green gifts that help the planet – like trees!
Of course, unique and personalised wedding gifts are sustainable by nature – that's the whole point of giving a gift that is good for (and part of!) the environment. Because every year, those traditional presents, often made of single-use plastics, end up being exchanged, returned, resold or thrown right in the bin.
But when you give the happy couple a tree on their big wedding day, you know it will still be there for many years into the future, maybe even decades. And that makes trees the ideal alternative wedding present. They are good for the environment and provide a meaningful symbol of love and relationships that are designed to last forever.
From the Douglas fir to the Sessile Oak, every species of tree is entirely unique, just like the relationship that the happy couple enjoy! And when you give and own trees in EcoTree forests, you help them become more resilient as they flourish in natural ecosystems.
Of course, forests are natural carbon stores too. That makes them crucial in the fight against climate change, as they give us an incredible way to capture harmful CO2 from the Earth's atmosphere.
Then there is the issue of sustainability. Because a green and unique wedding gift is truly a sustainable gift. There are no single-use plastics in sight and no waste created, unlike some of those more traditional presents. All you need to do is buy your green gift card online and email a voucher to the happy couple on their wedding day or whenever you feel it's appropriate.
Here at EcoTree, our commitment to the environment and principles is what we base our forestry model on. The green transition is coming and the timber from trees is a valuable, strong and a vital part of all our futures. The planet is about to become more sustainable and reliant on renewable materials, which means forests are so important as the world adapts to a changing climate.
Every year, a tree absorbs approximately 25 kg of CO2, which means being a tree owner will have a significant impact in terms of offsetting your carbon footprint.
It also means that by giving a tree as a wedding gift, you will tell the world about vital forests, carbon capture, climate change, biodiversity and many other topics related to our planet.
When it comes down to it, trees are an eco-friendly, unique wedding gift that benefits planet Earth in many ways. Trees in EcoTree forests have a meaningful impact and you can give them as a gift for pretty much any occasion.
Read more
Read less