Description
Chestnut - Description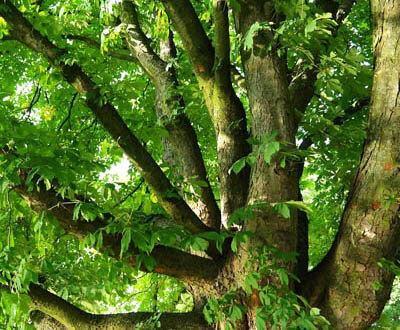 The straight trunk of the chestnut ( Castanea sativa ) has a bark cracked in length and a dark brown color.
Its deciduous leaves are alternate, about twenty centimeters long, stalked, leathery and with large pointed teeth. In autumn, its foliage turns a pretty yellow color, which quickly turns brown.
As with oak and beech , two trees of the same family, chestnut leaves remain on the tree for part of the winter.

This plant does not bloom until after about twenty years , giving in summer male flowers in yellow catkins, erect of 10-15 centimeters and small female flowers , at the base of kittens .

Its fruits are formed from a bug with many flexible thorns and which contains two to three chestnuts . Chestnuts are edible and are the subject of delicious cooking recipes. In the past, they constituted a good part of the rural diet , mainly in winter.