Welcome to the treeShop
Come on in. It's great you're here to have a look around our forests. Browse our trees and choose the one that feels right. After all, it's going to be part of your life for a long time.
You haven't found what you were looking for? Our team is at your disposal for any information!
Our filters explained
Let's help you decide which tree to buy
Your new trees could be fresh saplings we plant for you, young trees newly planted or wise old guardians of nature. Your forests are as diverse as they are beautiful.
Tree Bundles
Spread your lovely new trees over multiple forest locations for a bigger impact.
Deciduous Delights
Feel the passage of time with these sensitive souls that lose their leaves each year.
Captivating Conifers
Lift your spirits all year round. Pick from this prickly bunch of (mostly!) evergreens.
Forest subscription
Replenish the forest without even thinking
When you set up an automatic payment to buy trees each month, you take away the pressure of deciding which trees and where. We'll do all that for you! You can just enjoy watching them, and your investment, grow.
See our subscriber benefits
Buying for someone else
Are you at the treeShop to buy a gift?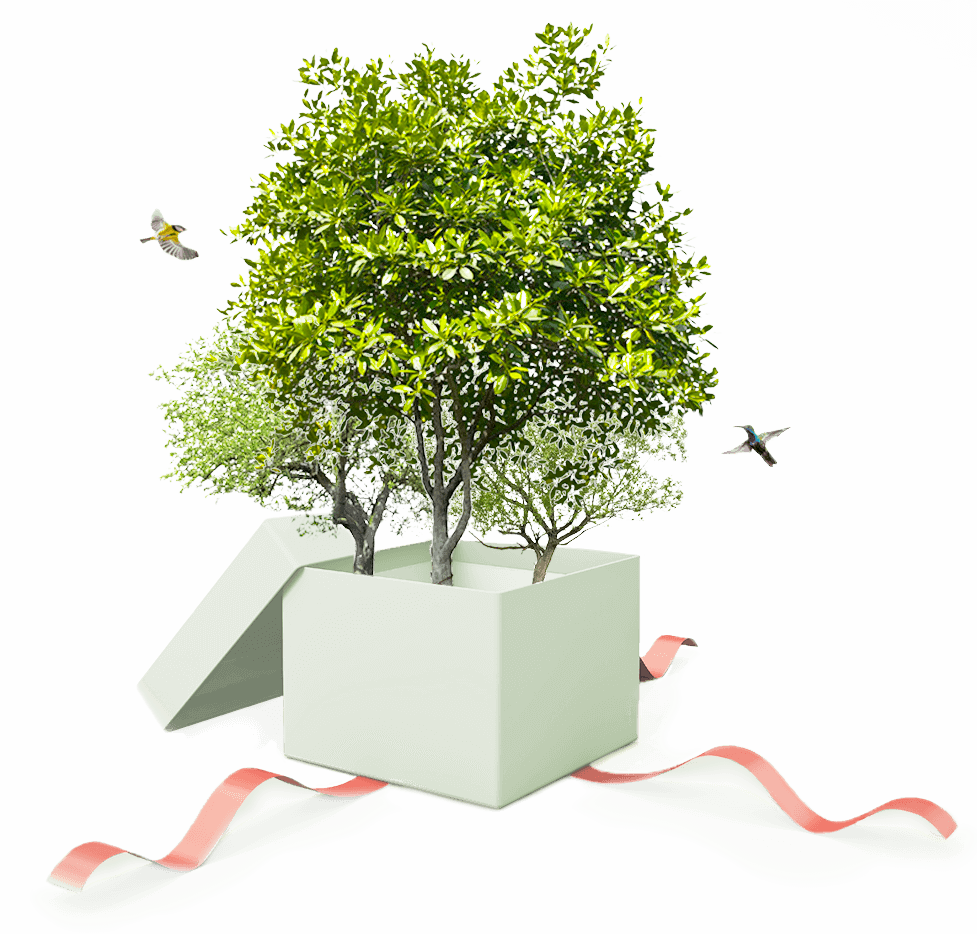 That's great! Simply buy the tree as normal in our treeShop above. Once you've paid, you'll get a personal space on our website. There, you can give the tree as a gift to someone else.
Find out more