Apr 28, 2022
Enjoy a spring walk in EcoTree forests
Join us on a virtual walk through EcoTree forests and enjoy the sights and sounds of spring amongst the trees.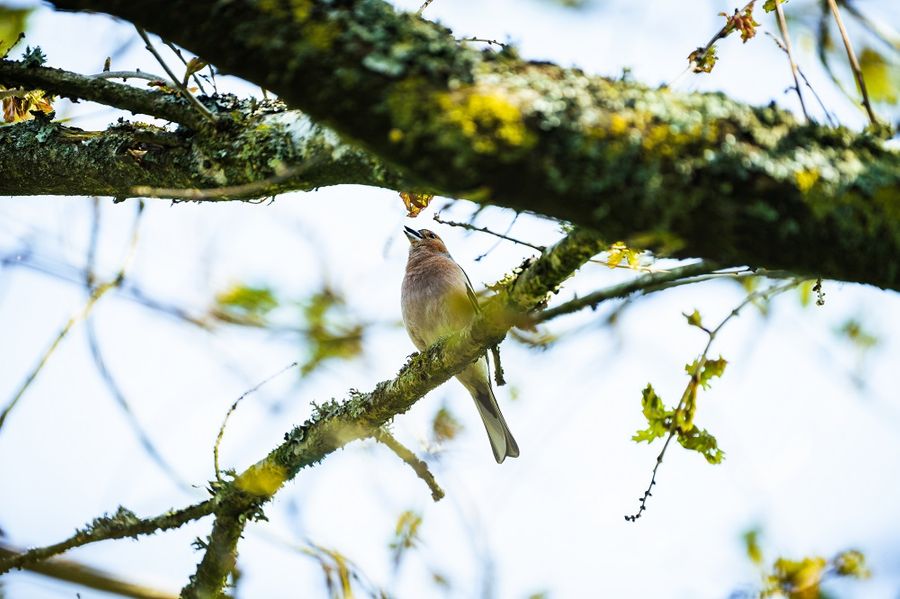 Spring is one of the most beautiful times of the year to explore the forest! You can hear the birds singing, see the leaves burst back into bloom and enjoy the buzz of insects scurrying around the forest floor.
In all EcoTree forests, it's getting warmer, greener, brighter and more gorgeous with each passing day. Have you ever wondered what it feels like to visit one of our forests in person? Now is your chance – join us on a virtual walk where we describe some of the sights, sounds and share some incredible pictures to get you in the mood for spring.
Apple trees are in bloom
A sure sign that spring has started is when the white flowers on apple trees appear. Depending on the variety of the tree, apple trees can bloom between early spring and late summer. That means you are guaranteed to find them in bloom at the beginning of autumn, which is when the apple harvest really starts. The flowers in the picture below are from apple trees in France's Berné forest.
Bees are working hard
As the flowers arrive, bees all over the northern hemisphere start to collect nectar. Not only do they make wonderful honey, they are fantastic pollinators and help plants and trees grow, reproduce and produce food. In fact, we can thank the hard work of bees and other pollinators for giving us 80% of all the food we eat! That's why it is so important we take good care of them.

You can help by supporting our biodiversity projects – one of them allows you to sponsor bee hives in our forests.
Birds are spoilt for choice
Winter is long gone, insects are crawling around enjoying the sunshine, and flowers and berries are beginning to grow. What a time to be a bird! Easy access to food and the perfect time of year to find a mate and fill the nest with eggs. Go for a walk in the woods and you can hear the chirping of many different birds. The finch in the picture below is singing away in one of our forests in Brittany, hoping to find a mate and produce next season's chicks.
EcoTree is planting more trees
At EcoTree, we plant trees in autumn and spring. The big difference is the weather, which is generally a little more forgiving at this time of year! Our team of forestry experts plant trees in all kinds of wind and weather and care for the trees in our forests all year round. In the spring, we see plenty of sunshine in most of our forests, so the team can do their thing before it gets really hot in the summer.
Become a tree owner!
Ever thought about what life as a tree owner might be like? Wonder no more, as you can choose and buy your favourite species from our treeShop and we will plant it for you in one of our forests. It's a fantastic way to support sustainable forestry and do your bit to take on the challenge of climate change.
Visit our treeShop now to buy your first tree and start growing your very own little forest.