Description
Corsican laricio Pine - Description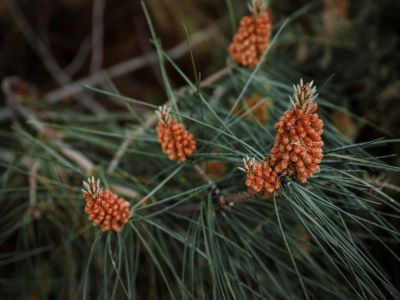 The Laricio Pine's growth is very slow, as is often the case with mountain species. The longevity is impressive: it can indeed exceed a millennium! All this time allows it to reach venerable heights: it rises to 40 meters. Consequently, this pine can constitute an upper tree stratum sometimes serving as a roof for a forest of beeches, smaller trees and the passage over land much shorter.

The Laricio Pine is covered with a very characteristic smooth silvery grey bark. Its flexible needle-like leaves grouped in bundles by two of a beautiful greyish green reach up to 15 cm in length and are renewed every three years or so. The Laricio Pine flowers discreetly in May on the twigs of the year.
Unfortunately, the Laricio Pine is very sensitive to fire which continues to destroy many subjects every year.